India's Largest
Outdoor Advertising
Agency
OOH Advertising made easy Search
Media. Check Availability. Book Online.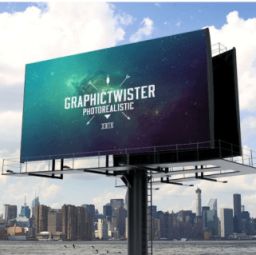 Our Services
Choose from below to deliver advertisements in a truly
exciting, innovative and creative way.
Explore your City Listings
Explore some of the best business from around the
world from our partners and friends.
What can Gohoardings
help you with?
Have a requirement ?
Tell us your requirements and we will reach you with the brainstormed, creative and most effective solutions instantly.
Have a query ?
Feel free to write to us. Our reps are right there to answer them all.
Have a suggestion?
Your feedback and suggestions are always welcome. We are constantly striving to be better than what we were yesterday.
Talk to us!
*Please fill all the details.
What Our Clients Say About Us!
Our clients praise our advertising agency for exceptional creativity,
results-driven campaigns and unmatched dedication to their success.
Choose what is Trending in your City
Choose the best ways to deliver relevant
messages to the relevant audience.
What is Gohoardings?
Gohoardings is an online marketplace for outdoor marketing, advertising agency that connects; media buyers, media agencies & media sellers. Gohoardings is also a comprehensive database for alternative, traditional and digital out-of-home media.



How do Advertisers benefit from Gohoardings?
For advertisers, Gohoardings's online platform offers a convenient and cost efficient way to; plan, buy & manage outdoor advertising campaigns.
Gohoardings's online platform provides advertisers with a seamless and cost-effective solution for strategizing, purchasing, and overseeing outdoor marketing campaigns.
With its user-friendly interface, data-driven insights, and comprehensive tools, it simplifies the entire process. This efficient platform streamlines campaign planning, ensuring that advertisers can effectively reach their target audience and maximize their marketing efforts.

I'm a buyer. How do I buy an advertising placement?
Create a Media Buyer Account, find the listing you like, then make an offer. Gohoardings outdoor marketing team will then contact you directly. After you have agreed to the deal, the final order and payment are done directly via website.



Best Advertising Agency in India
Gohoardings is one of the best advertising agency in India. For past few years we are providing the best advertising solution across 130 cities with more than 1.2 lakh active sites for advertising.
Our goal is to develop a comprehensive platform that enables users to efficiently plan, book, and oversee out-of-home advertising campaigns worldwide. We aim to amplify your brand's voice, demonstrate the impact of marketing communication, and establish a strong connection between your brand and its audience.


Outdoor Advertising Agency

Gohoardings is a leading outdoor advertising agency renowned for its successful track record in delivering highly effective campaigns across diverse industries. As an expert outdoor advertising agency,
Gohoardings possesses in-depth knowledge of the outdoor advertising landscape, making it the ideal partner for brands seeking to optimize their reach and impact through various outdoor advertising options.
With a strong focus on data-driven strategies and proven results, Gohoardings offers brands the assurance of expert guidance. Whether your goal is to engage a broad and diverse audience or establish a memorable connection with your target demographic, Gohoardings' expertise and experience are poised to help you achieve your objectives.
Hoarding Advertising Company in India

Gohoardings stands as the premier hoarding advertising company in India. As an esteemed outdoor advertising agency, we specialize in hoarding advertising services
With our vast experience and expertise, we deliver impactful campaigns. Our focus on hoardings allows us to provide top-notch solutions to boost your brand's visibility.
For the best in outdoor advertising, choose Gohoardings – your trusted hoarding advertising agency in India.
What is Digital OOH Advertising

Digital Out-of-Home (DOOH) advertising, managed by a digital advertising agency, is an innovative form of marketing that leverages digital screens and technology to display ads in public spaces.
These ads can be dynamic, interactive, and highly targeted. Our DOOH advertising agency specialists design and manage campaigns for various screens, such as billboards, transit stations, and malls, enhancing engagement and flexibility.
This modern approach enables advertisers to reach their audience in real-time and adapt content quickly. Digital OOH advertising transforms traditional billboards into dynamic, data-driven communication tools, making it a compelling choice for brands looking to captivate audiences on the move.
Airport Advertising Agency in India

Airport advertising in India, managed by out airport advertising agency, offers a premium platform to showcase your brand. Advertisements are strategically placed in terminals and lounges, ensuring a captive and affluent audience.
While airport advertising costs can vary, it's generally a more significant investment compared to other channels, but the impact is substantial. The exposure and prestige associated with advertising in airports make it worthwhile for businesses aiming to reach a high-income demographic and create a lasting impression. It's an excellent choice for brands seeking a premium and exclusive advertising space in India.

Hoarding Advertising Cost

At Gohoardings we provide the creative hoardings advertising solutions in creative, unique and a very cost-effective way. We provide the budget that suits your campaign and generate greater ROI.
Hoarding advertising costs vary widely depending on factors like location, size, and duration. In India, prices can range from a few thousand rupees per day for a small billboard in a less busy area to lakhs for prime city locations. It's essential to consult with our hoarding advertising agency for precise pricing.